One beautiful animal, lots of possibilities. The Vegan Vicuna brings you delicious vegan recipe illustrations or invites you to a Yoga Retreat in the Andes. Valery the Vicuna is a story about circus animals and shows children why circuses should be banned everywhere.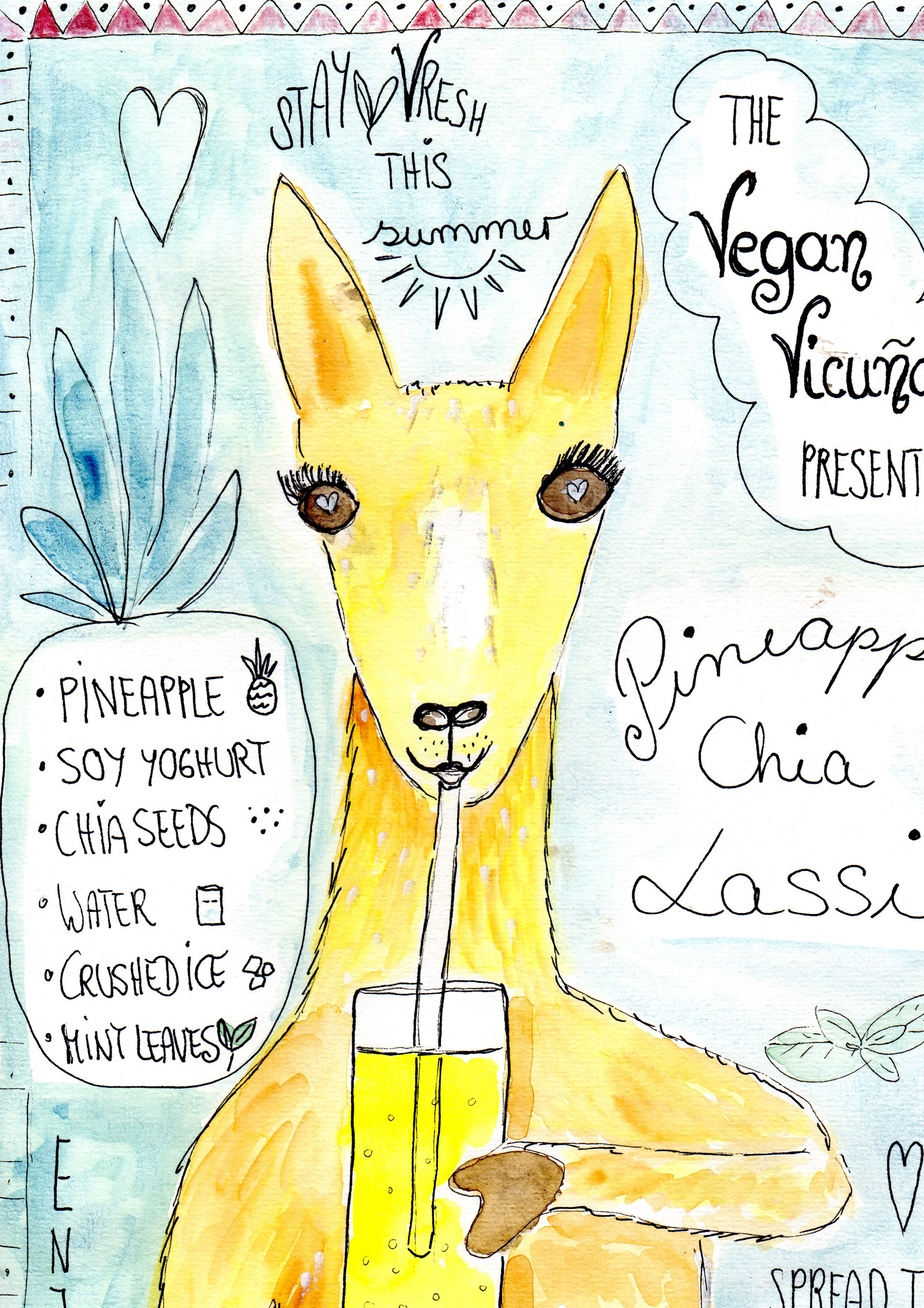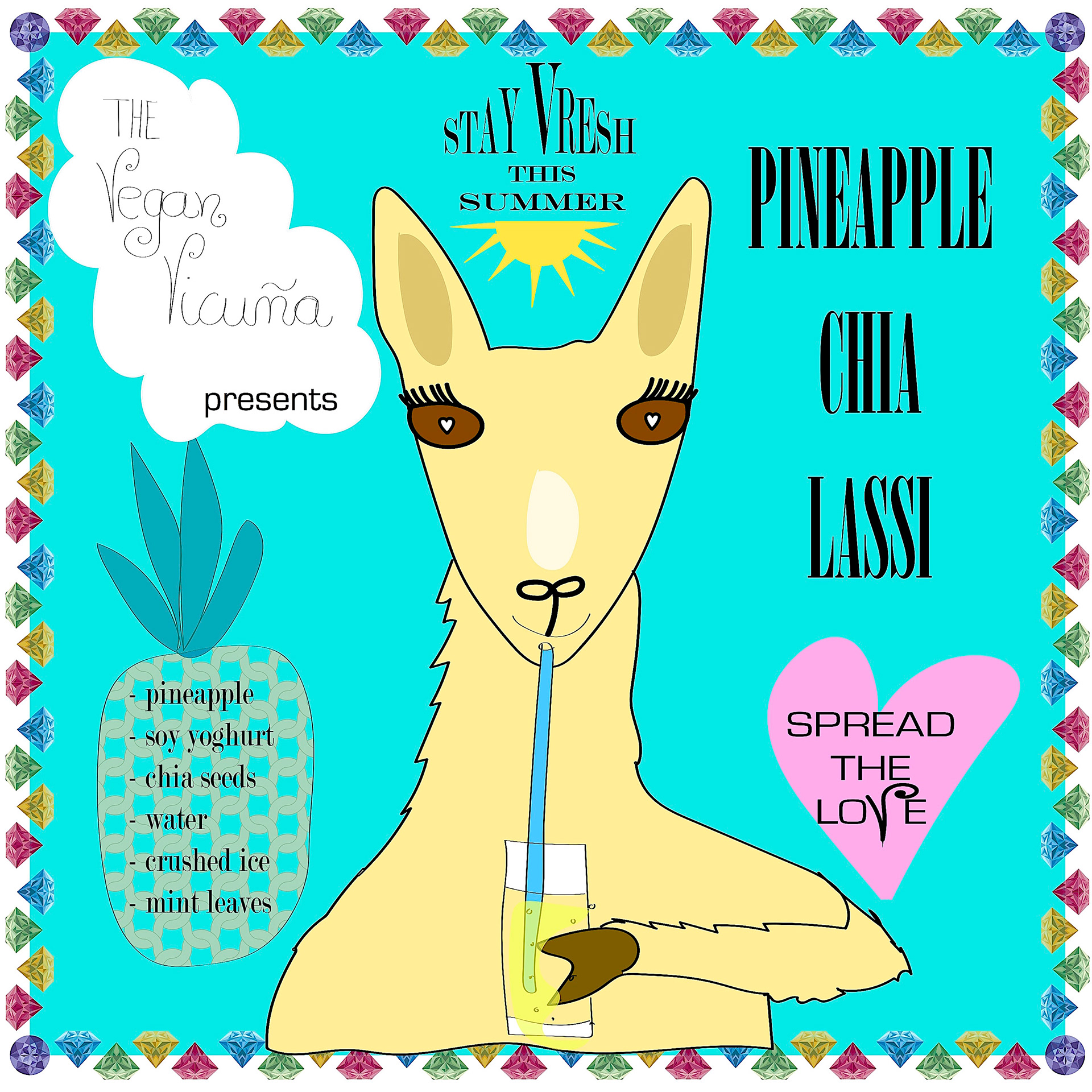 For a refreshing Pineapple Chia Lassi you only need:
- some pineapple pieces
- soy yoghurt
- some chia seeds
- water
- crushed ice
- and some mint leaves
Put all the ingredients in a blender and BLEND FIERCELY. Enjoy!